Top Used Cars For Sale In Newnan, GA
Top Used Cars for Sale in Newnan, GA
2017 Honda Civic Coupe
2018 Nissan Altima
2018 Chevrolet Malibu
2016 Chevrolet Silverado
2017 Ford Escape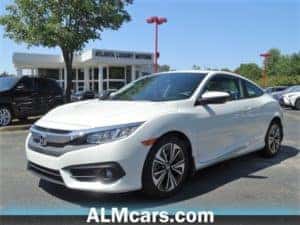 A perfect 2 door coupe with only 19,425 miles on it, this vehicle is affordable and gets a solid 40 MPG on the highway. It has an inter-cooled turbo engine and is well priced at only $20,440. It has all the bells and whistles including a 450-watt radio, 9 inch speakers, touch screen, Bluetooth capability and much more.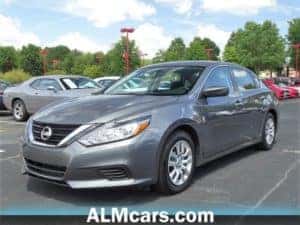 This 4-door vehicle has a gun metallic exterior and it has just over 43,000 miles on it. It has a special price of $12,977 and has been searched a ton on the internet. It gets a total of 38 miles per gallon and has a 2.5-liter engine. Its premier options include a 6-way power seat, remote engine startup, rear back up camera, Bluetooth and intelligent forward collision warning systems.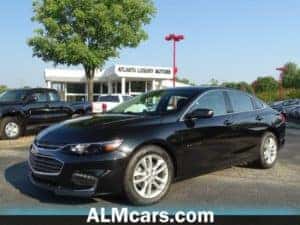 This vehicle as an awesome mosaic black metallic exterior and is suited for small families. The car has a total mileage of 45,772 and gets a solid 35 mpg on the highway. It is turbo charged and can handle the road efficiently. Our price is only $14,977 and we sell a ton of these. Some of the premium options for this vehicle include an audio system with my link radio, 7-inch digital color tough screen, rear vision camera and SIRIUS XM satellite radio.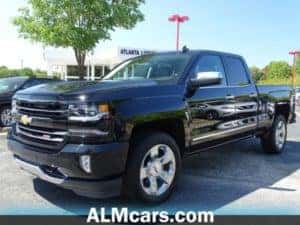 A great vehicle which has nice black exterior and extended cab pickup body style. It only has a total of 38,168 miles on it and is well sought after for people needing a reliable truck. The engine is a V8 5.4 liter and it gets around 22 miles per gallon on the highway. Our price is $32,440 and we are a leader in Chevrolet Silverado sales in Newnan. Some of the premium features include a forward collision system, front and rear park assists, wireless charging and much more.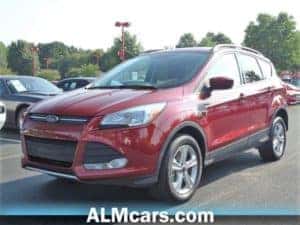 This is one of the best sport utility vehicles as it is efficient, priced right and has won many awards. The vehicle has only 23,188 miles on it and it is in great condition. The engine is an inter cooled turbo 1.6 liter and it gets around 29 miles per gallon on the highway. ALM Newnan sells this vehicle for only $15,788 and we have many others to choose from as well. Some of the other premium features include a back up camera, SYNC entertainment system, remote key less entry and more.
If you are in the market for any of these vehicles near Newnan, then why not come in and visit our huge lot. Our friendly sales team can show you these vehicles and let you test drive them at your convenience. They sell quick so setup your test drive soon.